Plasmac is flying to Barcelona to participate in the EQUIPLAST FAIR which will be held from May 30th to June 2nd 2023.
Plasmac will be present on LAPEYRA's booth, HALL 3 STAND 12, with PLANET APPROVED labelled products, with the goal of drastically reducing energy and industrial waste.
On the Booth there will be an ALPHA XS in operation and you can test firsthand the very high quality of regenerated granules.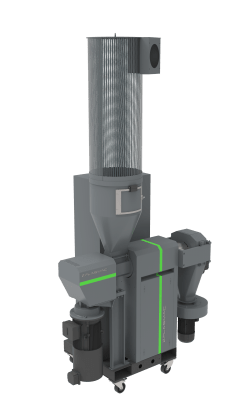 ALPHA XS is one of the smallest and most versatile post-industrial waste recycling machines in Plasmac portfolio.
Alpha XS is the air-cooled recycling extrusion where waste material is fed directly onto the screw, thus allowing its small size and almost inexistent dust production and bringing the quality of regenerated pellet to quality standards equal to the virgin product.
Intelligent management of raw materials, analysis and selection of post-industrial waste, verification and optimization of recipes, automation of production, in-line quality and recycling of post-industrial waste identify the "ZERO WASTE MYSSION", the corporate mission of Syncro Group, where all the Group companies are committed: SYNCRO, PLASMAC, PLANTECH-CST, ACELABS, EUR.EX.MA. and SBDRY,
SEE YOU AT FIRA BARCELONA FOR EQUIPLAST HALL 3 STAND 12
Fill out the form with your details by clicking here and writing EQUIPLAST FREE TICKET
CLICK HERE TO GET YOUR TICKET NOW!